Rectangular EPE Foam Packaging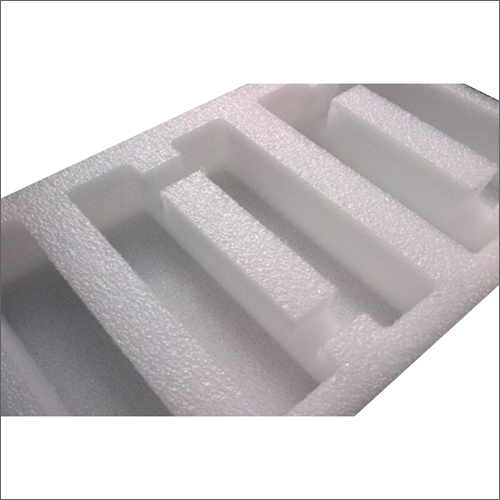 Rectangular EPE Foam Packaging
Product Description
Extruded polyethylene EPE is a closed cell, flexible, non-cross linked Polyethylene insulation manufactured from low density Polyethylene as a base material with blowing agent of butane. We offer a wide variety of foam materials and an assortment of manufacturing processes to meet your complex needs. It is a high-quality protective packaging solution that adapts to the contours of the product and protects your goods against possible transit damage due to impact shock and vibration. Whether theyre heavy, fragile or awkward shapes. Made from expanded polyurethane (EPP), the high-quality packaging foam is resistant, robust and thanks to it being light weight, reduces transport costs.
We provide epe foam packaging items in different dimensions as per requirements. We are based in Greater Noida, Delhi NCR since 1989. We provide the quality and unbreakable packing solutions for your product. We can give guarantee that the things like gem, glass ware and electronics items to get solidly stuffed and wrapped.
"We Are Mainly Dealing In North India"
Applications :
Used as an Insulation, Expansion joint filler for precast and concrete products, used as a foam for upholstery works, also as packaging material.
Standard thickness: 5mm to 100mm.
Standard size: L 2000 x W 1400 mm or special size can be made upon special order.
Salient Features :
Resiliency
Cushioning
Shock Absorption.
Flexibility
Abrasion Resistance.
Light Weight.
Oil Resistant.
Thermal Insulation.
Sound / Vibration Dampener.
Wide Temperature Range.